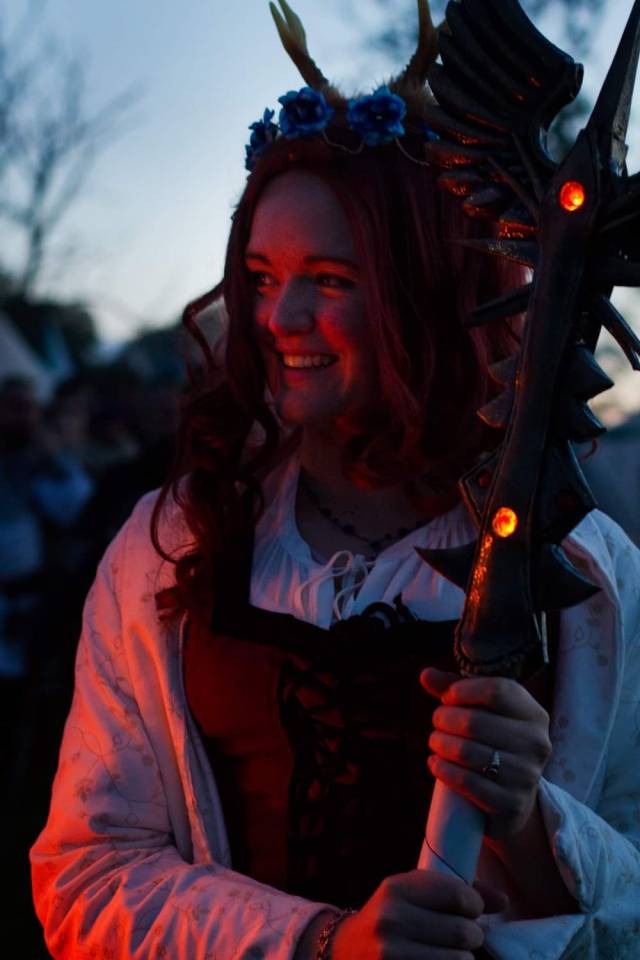 Photographs from E2 and the amazing Beth Dooner. (Please go check out her page. The shot from this event where spectacular)
Characters: Lady Sola Hearthsong (me), Knight Commander Cinder Hearthsong (Raven), Celuria Silvertongue of House Devereux.
Comments: So, Raven got a glowing sword named Daybreak this event and absolutely blew half the field away with it. The first picture is just me basking in the glow of it. The thing is *bright*.
Cinder is just magnificent. The third photo. I have no words, it's just wonderful.
As for the fourth, she also looks wonderful covered in blood. She accompanied by a fantastic OC friend who plays a bard who has well earned her name. 💛